Meanwhile at the Banister House…
We repainted the kids floor this past week as they were getting to a point that only paint could bring back to life ;). In doing so we had to take out the kids stuff and put it all in the master bedroom. Which had me wanting to dejunk once again (Christmas always brings too much in and begs for some of the old to retire and shared with other kiddos who will bring new life). Well, the morning after we painted I awoke to Oliver looming over me. "Mom. Why do you have all of OUR stuff in YOUR room?" Well he then proceeded to insist that I get his legos back into the room stat. I have plans for this room to be Milla's once we move out of room and into the storage room downstairs, but for now all three kids are still sleeping in one room, Peter Pan style. Soooo, we had to bring the legos back straight away.
It's fun to see how lost Ollie gets in play. He's definitely my dreamer. We sometimes say, oh he's just lost in Ollieland. He's mentioned he wants to be a toy maker, a film maker and a screen writer (oh and the every popular career among kids "youtuber") when he grows up. And I know he's be great at any or all three of those things. Or whatever else he decides he wants to do. So many aspects of his personality are like mine. He's happy to be a home body, lost in his own world of creation. He's very social though as well – he's very tuned into the social nuances how things "work" – but he doesn't need friends around to have a good time. Just a few legos and an incredible world to get lost in – Oh and my cell phone to make stop motion videos of his stories.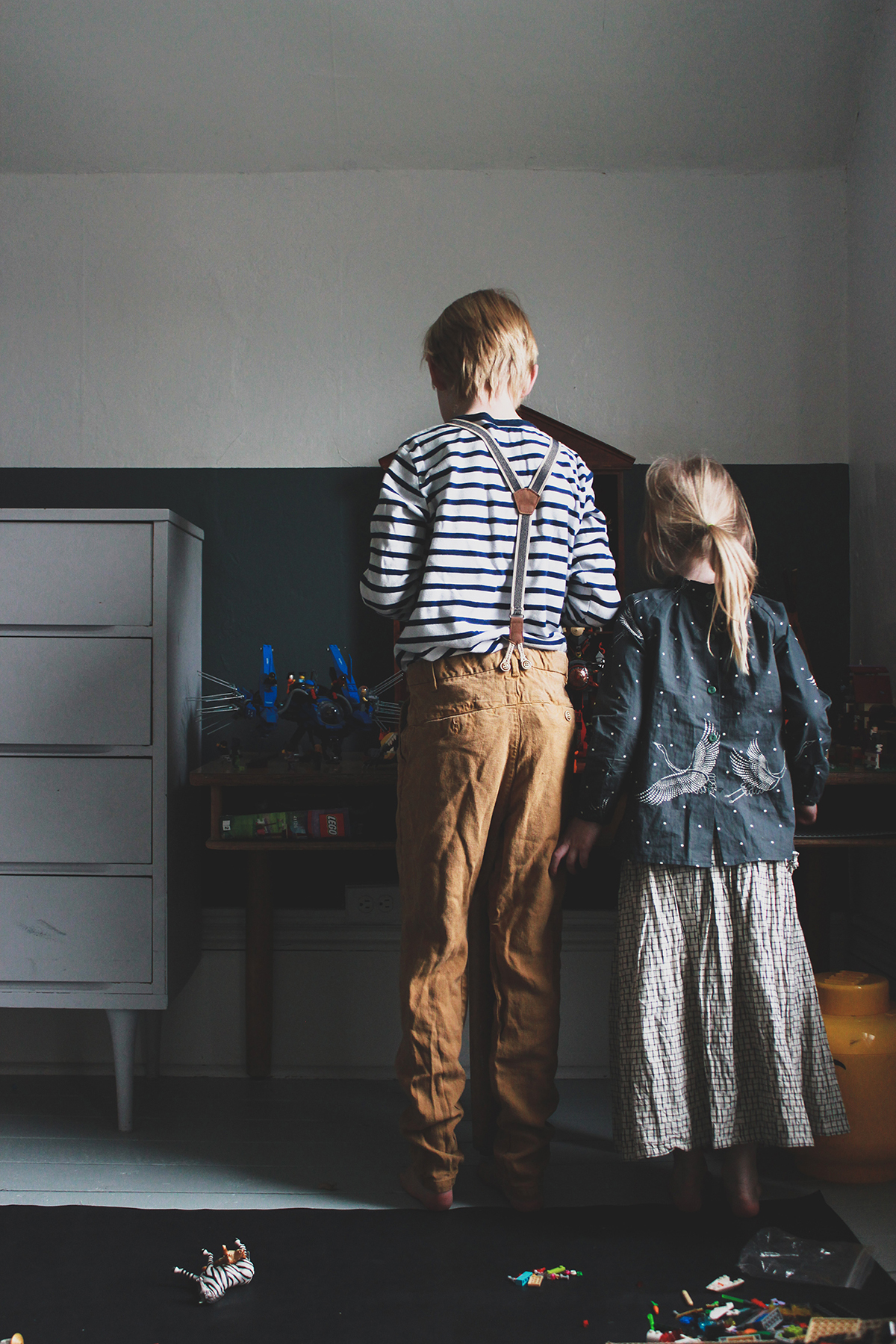 Other goings ons at the Banister House include more air dry clay fun. Milla made this cat necklace from a cat cookie cutter and clay. Then once it was dry, she decorated it. I love it so. In fact all of her neighbor friends loved it too and had to come over and make their own as well. Too cute!