We began transforming the Banister house for Christmas and in the midst of changing the boys sheets for wintery flannel ones the girls (Amelia and her cousin Ava) and I broke into an impromptu wand making session followed by lots of merriment and bed jumping (when the boys are away….).
To make the wands I just found a couple of sticks and then cut out star shapes from glitter card stock and taped it to the stick with duct tape on the back. You could also use the star wand tutorial in my book Playful and just add a twig instead of a dowel. Would be really cute.
We have gold tinsel tree from a few years back that fits perfectly in the kids room and I put up  a few pinecone garlands for another touch of the outdoors.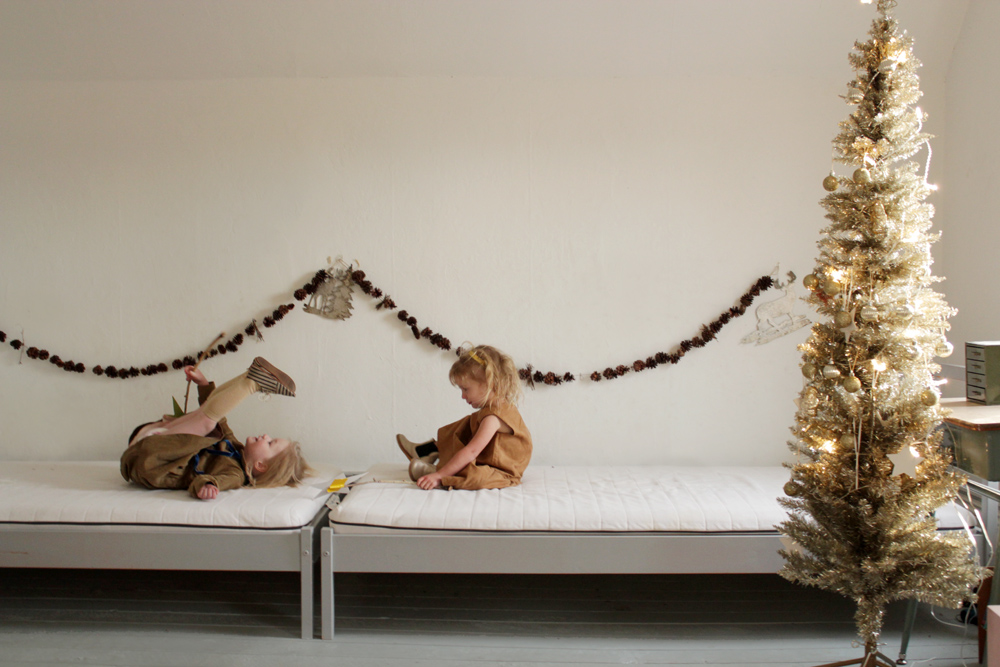 Miss Amelia wore the sweetest corduroy dress from Olive Juice Kids (complete with gorgeous velvet ribbon!). I think this would be so perfect for a Christmas Holiday party. I just LOVE the color.